Castlerigg stone circle Star trails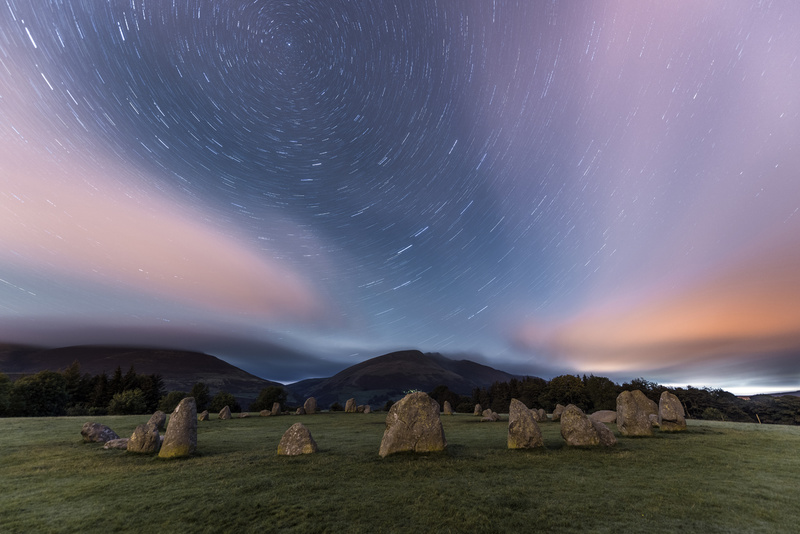 Castlerigg stone circle near Keswick in the English Lake District. Taken at 4 am in the morning with a 20minute exposure causing star trails as the earth spins on its tilted axis. Facing North towards the North star and Blencathra mountain.
Click Here to see Print Options & Prices for this Picture.
Image reference number LD0004