Peak District morning view, Hope valley, England.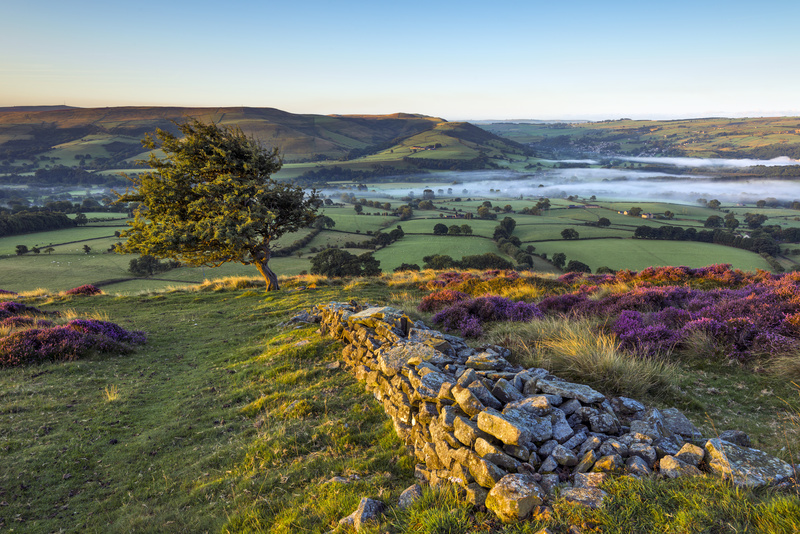 A colourful landscape in early September 2015, with a stone wall and a hawthorn tree, lit up with the first sunlight of the day, overlooking Hope valley covered in a layer of morning mist and the heather in full purple bloom. Peak District National park, Derbyshire, NorthWest England.
This image has been published several times in magazines and the National press.
Click Here to see Print Options & Prices for this Picture.
Image reference number AP0001