Peveril Castle sunrise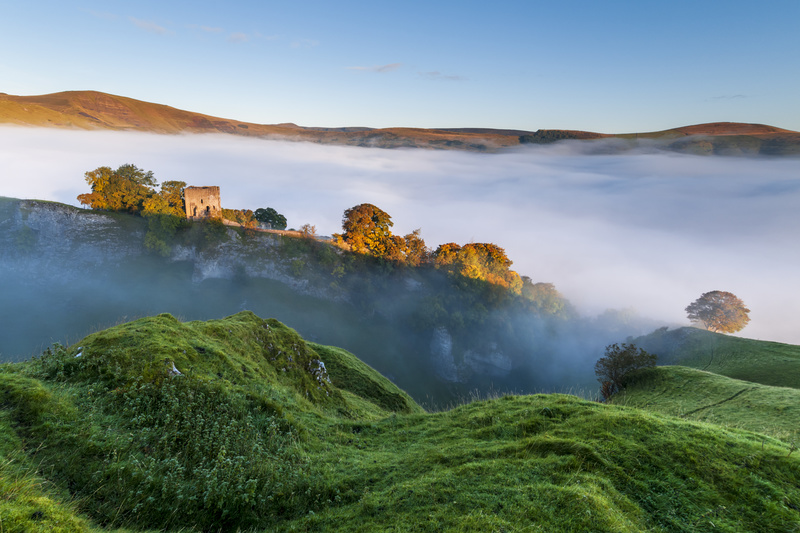 Peveril Castle is a ruined 11th-century castle overlooking the village of Castleton in the English county of Derbyshire. Seen here above a foggy Hope Valley in Autumn with the first light from the rising sun catching the ridge and Castle.
Click Here to see Print Options & Prices for this Picture.
Image reference number: PD0049