Total Eclipse 2017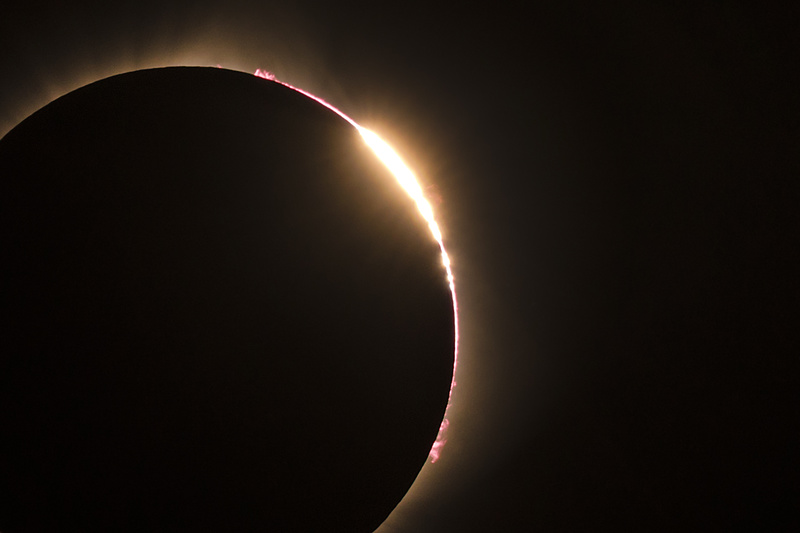 The great North American eclipse has been an amazing experience, after spending 2 weeks in Arizona, we flew to Denver then set off driving north, it took us 6 hours to do the 150-mile journey to the totality line in Wyoming. It looked more like an evacuation with one side of the interstate completely saturated with cars and the other side empty.
We planned our spot on the totality line away from all the crowds, which took 45 minutes driving off road to reach.
It has been the most amazing natural phenomena I have ever witnessed. stood looking at the sun covered by the moon with my own eyes in the middle of the day, the light dropped off dramatically, the temperature dropped, the wind stopped and everything fell into an eerie darkness, the crickets started making noise and we had a 360-degree sunset effect on the horizon.
The picture above is the moment when the sun's corona starts to become visible with huge plasma on the surface of the sun that is larger than planet Earth and is about 27 million degrees Fahrenheit.
Click Here to see Print Options & Prices for this Picture.
Image reference number NA0003